Introduction:
Sometimes an inevitable question arises about supply chain manager's role in their respective workplace. In this article, we will try to discuss for a better understanding of this issue.
Supply Chain Manager's engagement:
They are engaged with many facts of the businesses, such as, transportation, storage and distribution of products as well as planning, purchase of raw materials etc. They are glue of
the organization, which  connects  different parts of their respective supply chain, so that value of their supply chain increases by management of supplier support, transportation and distribution practices, customer communication etc. It is mentionable that supply chain manager's work is not always same.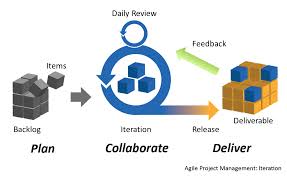 Role of  a Supply Chain Manager
Responsibility:
Managing and organizing functions involved with acquisition, identifying, production-distribution that a respective company send to the customer's end is a responsibility of the
supply chain manager.
Importance:
Acquisition of the raw material is the starting point and delivery of the final goods is briefly called a supply chain management. Communication, negotiation etc. events need to be controlled by a supply chain manager in addition to manufacturing, transportation and warehousing information should be managed well, which are important aspects of this job. These areas of a business are highly capital intensive and due to mainly this reason supply chain management is getting high importance from the entrepreneurs.
Different Sectors:
Supply Chain Manager Jobs are sometime named as Logistics Manager, Inventory management, procurement management etc., while these jobs are available at manufacturing, government and communication industry also. Some retail, education and service sector have also supply chain management job opportunities.
Conclusion:
We can say that a job experience along with some supply chain management education can be helpful to accomplish the supply chain management role.