Chittagong Port View – Outside view (Above)
The Export Processing Zone:The Chittagong Export Processing Zone is situated in the South Halishahar area of
Chittagong district. This is the main EPZ of total  8 EPZs in Bangladesh.According to
Bangladesh government law of 1980 it started it's journey at 1983. According to FDI
Magazine of 2010 it is ranking four among the most financially notable EPZs in the
world. BEPZA is the controlling authority of  EPZs of  Bangladesh.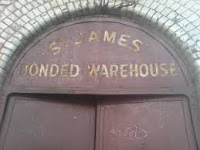 Chittagong Port View 2- Outside View (above)
The Chittagong Port(CPA) :
The Chittagong Port Authority is an  autonomous institution, who are directing and
managing this institution.This is part of shipping ministry and a board consisting one
Chairman and four members are directing it's activities.
 Conclusion:
The Chittagong port is within 1 kilometer of the Chittagong Export Processing Zone.
It is controlled by Bangladesh Export Processing Zone Authority.
Contact me:
You can contact with me through contact form widget  page.
Did you enjoy this blog? Subscribe to my blog and you'll never miss my new posts! Just enter your email address, first name and last name in the upper side of this page. It's easy, and I won't share your contact information with anyone!
Also, you will receive an e-book free of  cost with a welcome newsletter.