Introduction:
There are terms related with
Market Access initiative
and Canada tariff facility. While third world countries like Bangladesh want to access in Canada market with their exports they need to know well about those terms.
The important terms are mentioned below:
Beneficiary Country:
A beneficiary country is entitled for General Preferential tariff (GPT), LDC or MFN tariff facilities.
Certification:
Certificate of origin is issued as Form B255 for textiles & apparel. Form 'A' or Exporter's Statement of Origin for every other things .
CCRA:
CCRA is the Canada Customs and Revenue Agency. The organization is the controlling agency of LDC tariff facility. CCRA usually contact with clients from below address or regional offices. Origin and Valuation Division Trade Policy and Interpretation Directorate Customs Branch Canada Customs and Revenue Agency 191 Laurier Avenue West, 9th Floor Ottawa, ON K1A 0L5, Telephone:     (613) 941-5499 or 957-4351, Facsimile: (613) 954-5500.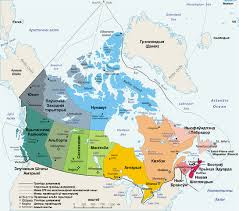 Canada's Map
Duty Elimination:
One of the benefits of "the market access initiative" from Canada is "duty elimination". Before start this initiative LDCs faced 19%
tariffs on an average. Certain agricultural products such as dairy, poultry, egg products are not considered as duty free. Qualified goods, which enter in Canada from LDCs with proper "proof of origin documentation" after January  01,2003 would be entitled to the duty free
status. A detail information  of  eligible products for eligible duty free products are found in below mentioned website:
Shipping requirements to get the benefits as LDC goods:
The CCRA may check the thorough bill of lading showing the goods shipped directly to the consignee in Canada. The identity of the exporter in the origin country, the consignee's identity, identity of the carrier or agent, the contracted routing of the goods, marks, numbers of package, place and date of issue of TBL should be informed through TBL. Air shipment and Air Way bill is also allowed. But the goods need to remain under Customs transit control. Goods should not undergo any operation in the intermediary country,
also should not remain in an intermediary country for a period over six months.
Rules of Origin and different tariff treatment:
Based on rules of origin, Tariff treatments are under three different tariff codes: LDC 08; GPT 09; MFN 02 according to CCRA internet site:
For duty free export to Canada  eligible for LDC Tariff facility, either must be fully produced at a LDC country or cumulative value addition by other LDC or Canada.To be considered for LDC cumulative, parts or production of goods is no more than 60% of the ex-factory price.Cerificate of Origin (B255) is required for goods originating in LDC which are under HS 50-63,which includes textile and apparel
goods originating in LDCs.A link for B255 given below:
https://www.yumpu.com/en/document/view/13728109/form-b255-certificate-of-origin-textile-and-apparel-goods-
It is required that to be eligible to issue B255 and be eligible for benefits of Market Access Initiative must sign a Memorandum of
understanding with the Canada government ,so that CCRA can audit and investigate the shipments claiming eligibility under this Market Access Initiative.Canada's  Foreign Affrairs and International trade has a list of signatories in the below website:
www.dfait-maeci.gc.ca/tna-nac/DS/mou-en.asp.
List of  ex-GPT countries effective from Jan 1,2015 mentioned below by Canada government.They will be considered for MFN status rather than GPT status, which is meant as higher import duty if compared with GPT tariff due to becoming higher income countries:
Algeria, American Samoa, Antigua and Barbuda, Antilles, Netherlands, Argentina, Azerbaijan, Bahamas, Bahrain, Barbados, Bermuda, Bosnia and Herzegovina, Botswana, Brazil, Brunei, Cayman Islands, Chile, China, Colombia, Costa Rica, Croatia, Cuba, Dominica, Dominican Republic, Ecuador, Equatorial Guinea, French Polynesia, Gabon, Gibraltar, Grenada, Guam, HongKong, India, Indonesia, Iran, Israel, Jamaica, Jordan, Kazakhstan, Kuwait, Lebanon, Macao, Macedonia, Malaysia, Maldives, Mariana Islands, Mauritius,
Mexico, Namibia, New Caledonia and Dependencies, Oman, Palau, Panama, Peru, Qatar, Russia, Saint Kitts and Nevis, Saint Lucia, Saint Vincent and the Grenadines, Seychelles, Singapore, South Africa, South Korea, Suriname, Thailand, Trinidad and Tobago, Tunisia, Turkey, Turks and Caicos Islands, United Arab Emirates, Uruguay, Venezuela, and Virgin Islands, U.S.A.
Above information is declared by Canada government in below website:
All tariff categories for Canada:
Information of all tariff categories mentioned in the below mentioned Canada Government website:
Conclusion:
To understand Apparel Supply Chain and other Supply Chain issues in a cross functional way, hope that above discussion will shade some light. Note:Please read
first part
of the article  also.